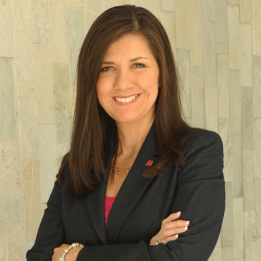 Title:
Senior Vice President, Wealth Strategist
Contact Information:
(210) 263-6500
Overview:
Dolores has over 19 years of experience in financial services assisting families in the areas of personal financial counseling, wealth transfer planning and tax consulting. Prior to joining the bank in 2012, she worked with Ernst & Young and a local multifamily office. Dolores currently serves as Wealth Strategist and Director of the Family Business Resource Center. Dolores earned her B.A. in accounting and M.S. in taxation degrees from Texas A&M University. She is a Certified Public Accountant and Personal Financial Specialist with membership in the American Institute of CPAs. Dolores serves on the board of directors of the San Antonio Zoological Society.