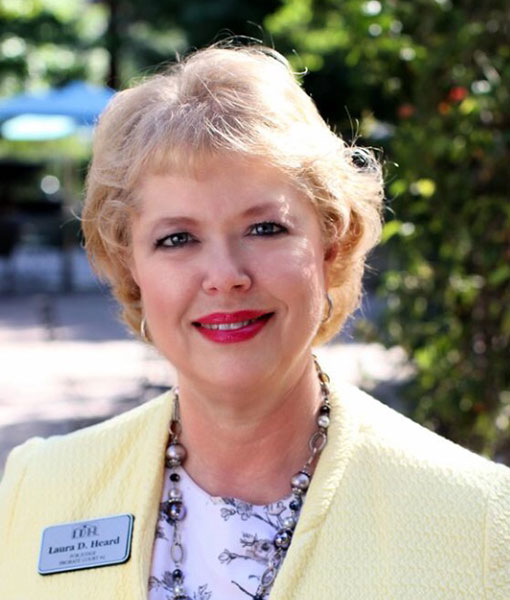 Title:
Family Lawyer and Mediator
Contact Information:
(210) 655-9090
Overview:
Laura D. Heard has practiced law in San Antonio since 1987 and has owned her own firm since 1992. "Justice Flows from Truth, Com-passion, Wisdom and Persistence," TM is her motto. Her practice focuses on all aspects of family law, including Divorce, Wills and Probate, and she represents abused children in foster care. After graduating with honors from Baylor University, she completed her Juris Doctorate degree with distinction at St. Mary's University School of Law, where she graduated in the top 10% of her law school class. She was a briefing attorney for the 4th Court of Appeals in San Antonio and an adjunct professor at Wayland Baptist University in San Antonio. She has authored many articles and helped write a Wills textbook. Laura is a past president of the San Antonio Chapter of Christian Legal Society. She and her husband have 2 grown children. In 2017-2018, Laura D. Heard was a candidate for Probate Judge in Bexar County. She has been twice honored as one of the best Appellate Attorneys in San Antonio, and in 2019 was honored as one of the Top 10 Family Lawyers in Texas. She is accredited by the Better Business Bureau with an A+ rating. Laura D. Heard is an experienced mediator with special training in Family Law Mediations, and a volunteer mediator for the Bexar County Dispute Resolution Center.