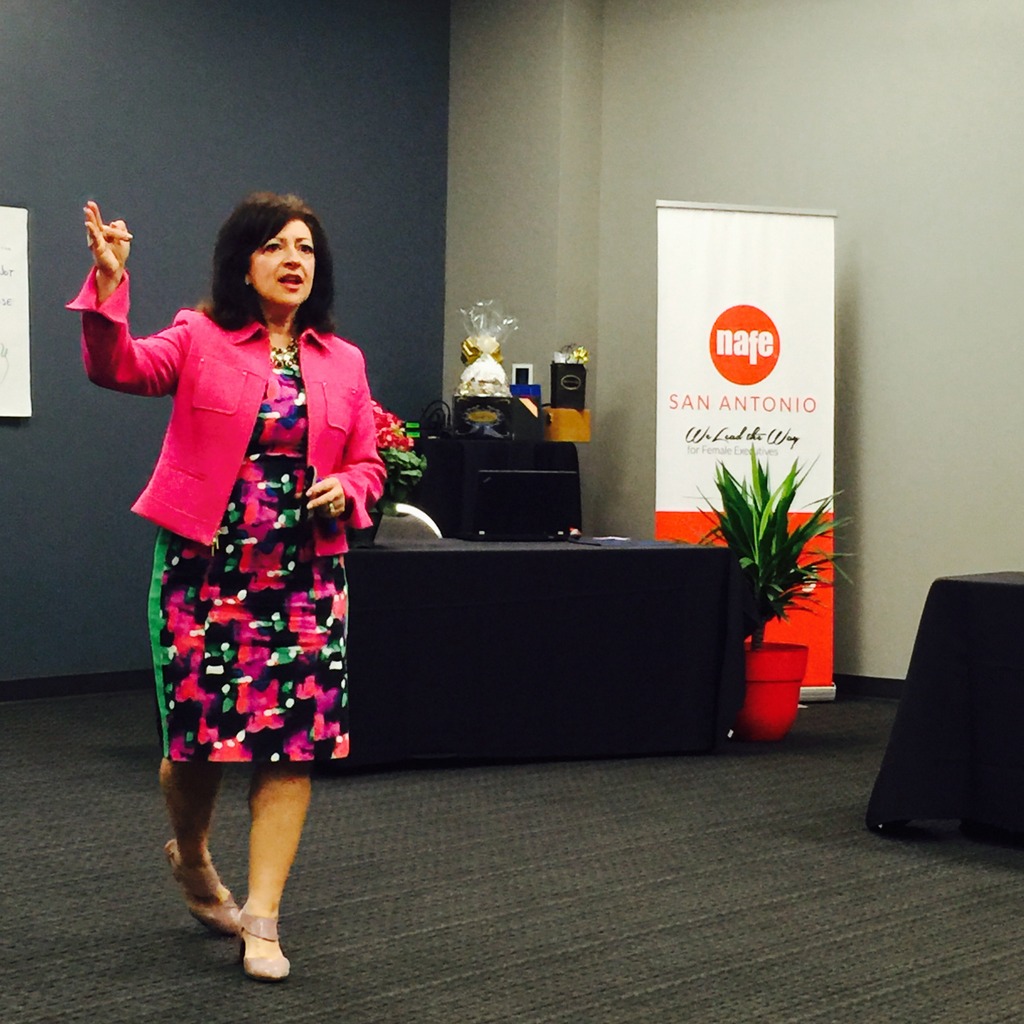 The August luncheon for the National Association of Female Executives (NAFE) of San Antonio featured an interesting presentation by Corine Wofford, CEO of Corine Wofford International and Certified Master Facilitator. Wofford is the leader of a worldwide movement called the BE A DIFFERENCE BRIGADE "where business leaders and women entrepreneurs worldwide unite together to share their gifts, make more money, and create a meaningful difference in the world."
Wofford shared tips for improved negotiating skills with those in attendance. She began with "Negotiating is not about compromise, it's about creativity," she said. She also called attention to the fact many involved in any type of negotiation simply forget to ask for what they want. This applies whether negotiating with a spouse over a vacation, or a client over an invoice.
Her last point was to encourage facilitators in any form of negotiation to take a collaborative approach vs. an adversarial approach. She said, "Seek always to retain and enhance the relationship."
NAFE was held on August 10 at the Norris Conference Center, and celebrated new sponsors and new members.