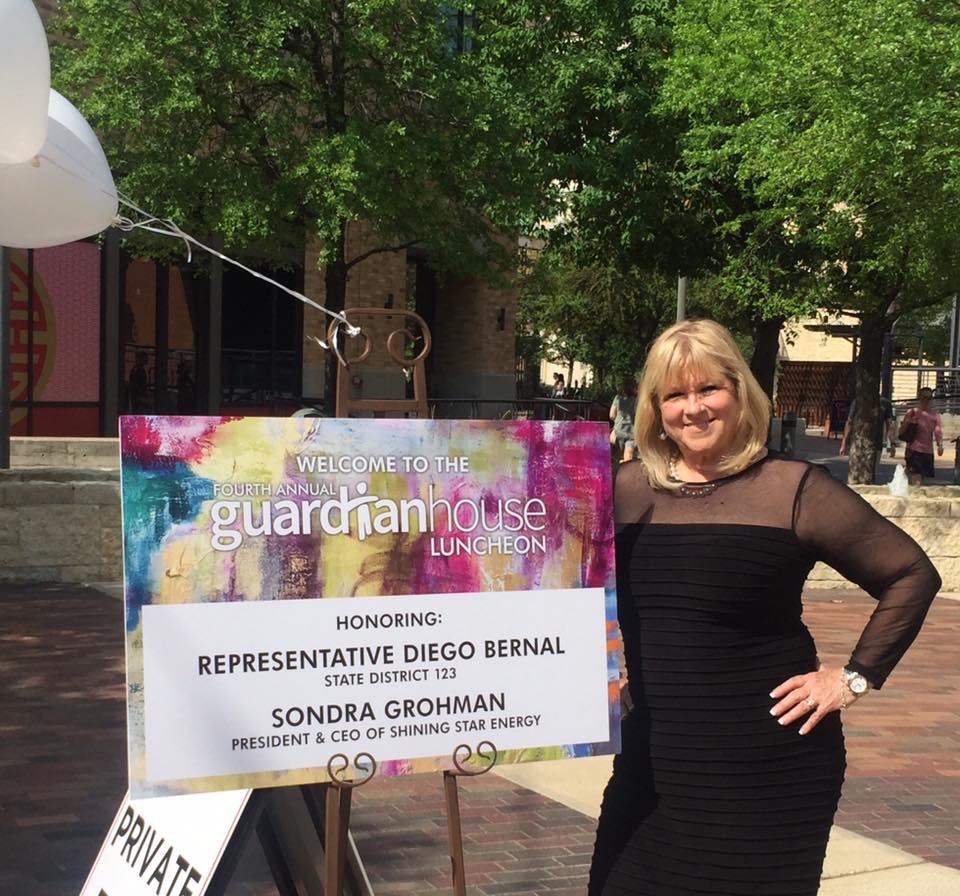 Contact Information:
(210) 213-5678
Overview:
Blending a passion for child advocacy with a successful career in the oil and gas industry doesn't sound like an easy feat, but for Sondra Grohman, not even the sky has proven to be the limit. After discovering oil on her ranch in the Eagle Ford Shale, Grohman has served as CEO and president of Shining Star ENERGY, as well as taken on an active role in local and international philanthropy work. With a successful 28-year stint in the automotive industry, coupled with the hands-on work Grohman has put into making Shining Star ENERGY successful, it is very clear this businesswoman knows what she's doing. However, her true passion lies in helping underprivileged children.
Grohman serves the children of San Antonio in numerous ways. On one side of the spectrum, Grohman offers a city-wide scholarship called "I AM – I CAN – WATCH ME Shining Star ENERGY," through which she is able to aid high school seniors with educational expenses. On the other side, she sponsors the Shining Star ENERGY Youth Football Clinic, partnered with Valero Alamo Bowl, Whataburger, and Gatorade, giving hundreds of children the opportunity to participate in this fun clinic. She also serves as a missionary director for Feed My Sheep, a program that provides food and medical supplies to the impoverished population of Piedras Negras in Mexico. Grohman also supports an order of nuns who run a school for disabled children living in poverty in Peru.
Grohman is a strong example of someone whose passions translate into their professional life. She is heavily involved in the Girl Scouts of the Southwest, the San Antonio Stock Show and Rodeo Youth Auction, School Champion at Brandeis High School where mentors high school girls, as well as the Young Women's leadership academy, among others.
Her numerous awards and recognitions include the Entrepreneurial Spirit Award, being inducted into the San Antonio Women's Hall of Fame in the Agriculture category, the National Association of Women in Business Owners ESA Award, the San Antonio Business Journal Women's Leadership Award and the San Antonio Women's Chamber of Commerce Constellation of Stars Award.
Awards & Nominations
· National Association of Women Business Owners (NAWBO) Entrepreneurial Spirit Award
· Finalist for the United Way Volunteer of the Year Award – Unsung Hero
· San Antonio Business Journal 2015 Women's Leadership Award
· San Antonio Women's Chamber of Commerce Constellation of Stars Award
· Recipient/Inductee for San Antonio Women's Hall of Fame