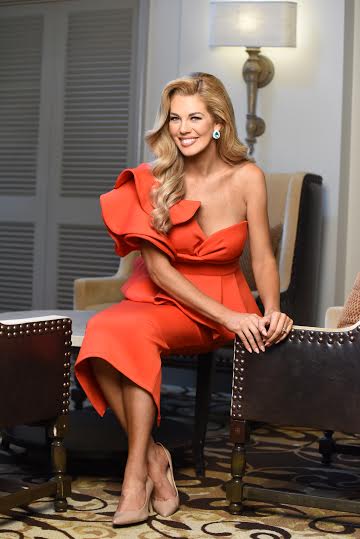 Title:
Interim Executive Director
Contact Information:
(210) 737-1515
Overview:
Stephanie Shokrian has been promoted to Interim Executive Director at Dress for Success San Antonio. She leads the nonprofit with over 18 years of Fundraising & Development expertise with an emphasis on Community Outreach & Donor Relations. As Interim Executive Director, and the organizations' former Director of Development, Shokrian continues to develop partnerships and foster relationships with the community while developing fundraising strategies, essential client programs & ensuring resources for at-risk women & families in San Antonio. A graduate of University of California, Riverside, Shokrian is a former Early Childhood Educator and served as a Headstart and Kindergarten teacher for seven years prior to returning to her hometown of San Antonio. The Headstart Program is also a pillar of Economic Development, such as Dress for Success San Antonio is. With a broad understanding of the foundations of Economic Development, Shokrian is able to lead the organization with a true understanding of the economically-challenging barriers that at-risk women & families endure. A 2002 Reagan Highschool alumni, she and her husband, Jeff, reside in her old stomping grounds of North San Antonio. She and her husband enjoy raising their five children and leading them on outdoor adventures, enjoying time on the lake, supporting them in their school activities, and teaching them to contribute to our community. The family is delighted to announce the expected arrival of their newest baby boy in the winter of 2021. Dress for Success San Antonio is a 501 (c) 3 organization that provides essential job training, employment retention support, and professional suiting & attire to at-risk women in the San Antonio & surrounding area.