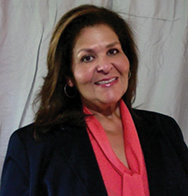 Title:
VP Operations & Business Development
Contact Information:
O: (210) 653-4250
C: (210) 334-1364
Overview:
Tina Louise Montoya is the co-owner of LONESTAR Pest Solutions a San Antonio based company family owned, with over 30 years of experience in the pest control industry. Lonestar Pest Solutions believes every account is serviced to meet the customize needs of their clients and, prides themselves on being an effective, efficient and experienced organization. Tina currently serves on the board for the SAHCC, stays involved with the community.