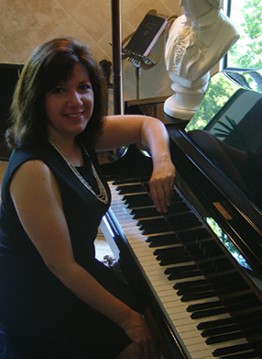 Contact Information:
(210) 416-4673
Overview:
Zelda Meneses-Reus is owner/director of The Heights Conservatory located at 300 E. Basse Rd. Courses offered include piano, guitar, cello, voice and art. Currently pursuing a Ph.D. in Church Music at Southwestern Baptist Theological Seminary, Zelda has an extensive musical background, specializing in hymnology. She also serves at First Baptist Church, S.A., as piano instructor for their outreach music ministry, teaching several international students who are scholarship recipients.
At The Heights Conservatory, Zelda's philosophy of the arts is classical; her approach is personal. Her belief is that the arts are formative in nature, so she takes the time to allow for spiritual creativity, cognitive discovery, as well as the physical repetition necessary for development of artistic skills. Heart, mind, and body — a three-dimensional approach to educating the whole person through the arts.
Zelda is a Nationally Certified Teacher of Music (NCTM) and is a member of MTNA, TMTA, and SAMTA.