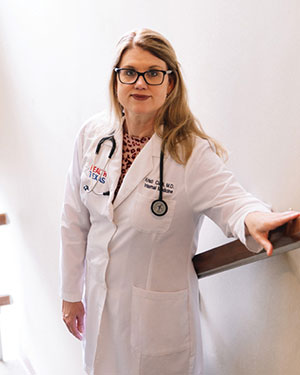 Overview:
Board Certified in Internal Medicine
Best Doctors in America®
Best Doctors in San Antonio® 
Bridges to Excellence®
Dr. Kristi Clark is a native of San Antonio and has been practicing medicine with HealthTexas since 2004. Dr. Clark is a Board Certified Internal Medicine physician and currently serves as the Medical Director of HealthTexas Medical Group. Dr. Clark has a strong interest in preventive care and the overall wellness of her patients.
Dr. Clark is a member of the Bexar County Medical Society and the American College of Physicians. She has been a speaker at many San Antonio community events and assisted living facilities, covering topics such as diabetes, hypertension, depression, and memory loss.
Dr. Clark enjoys snow skiing, gardening and reading.