Spring is here…flowers are blooming……and the first week of April should be the perfect time to have a lovely springtime business meeting in the atrium setting of the Loggia Café.   This stunning eatery is located in the St. Anthony's Hotel and designed with floor to ceiling windows overlooking Travis Park.   With the much needed rain which recently fell, the green landscape and flowers are captivating.
Yes, it is quite enough to have a meaningful meeting, but the food may take center stage for a time.  Chef John Zaner has created a delectable, memorable, and unique menu just for the Loggia.   One local businesswoman said, " It is absolutely the perfect lunch spot. I loved looking over the park with its natural light.  I had the Bacon Grilled Cheese sandwich with heirloom tomatoes and Parmesan fries.  Delicious! This is an amazing spot to take a client for a nice, quiet meeting or a fun lunch spot with girlfriends!"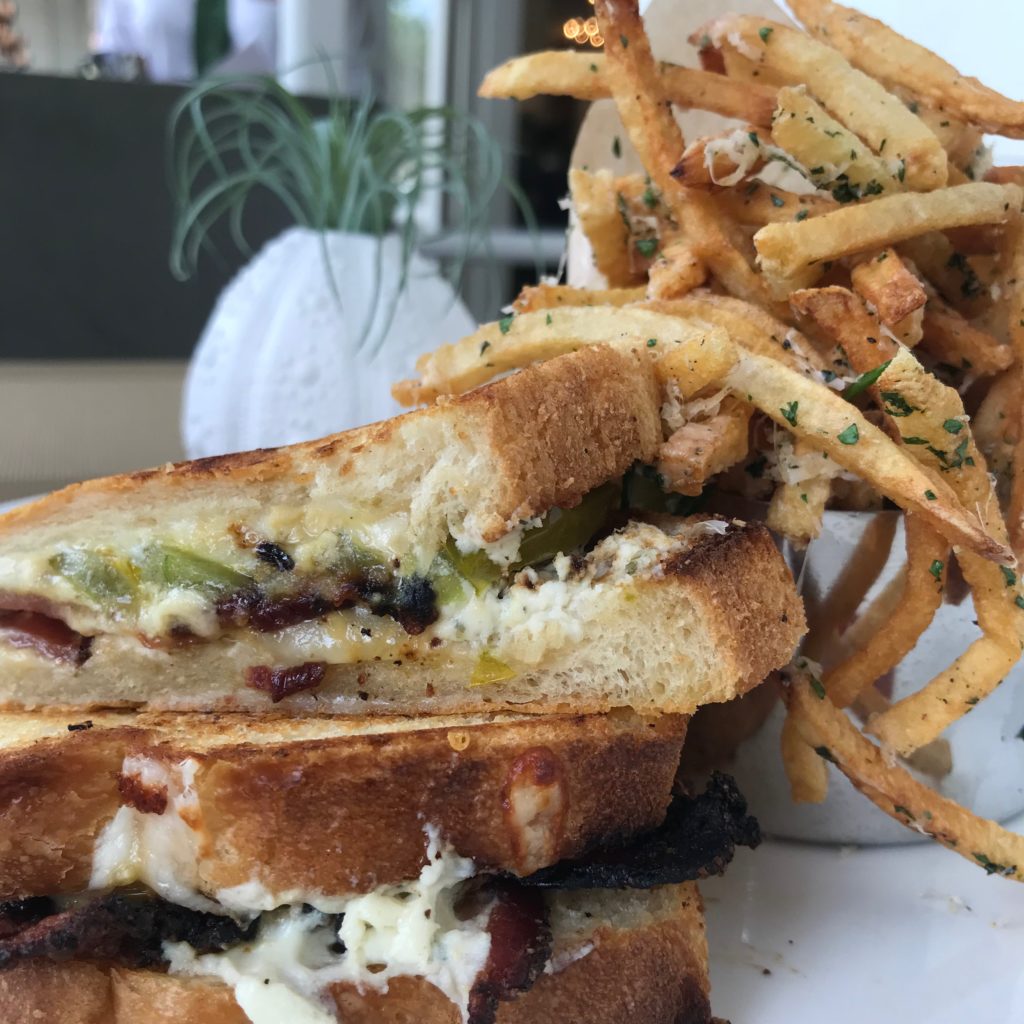 Hours are:
Monday – Friday      
6:30 a.m. – 10:30 am
11 a.m. – 2 p.m.
Saturday- Sunday
6:30 a.m. – 11 a.m.
11:30 a.m. – 2 p.m.
Check out their menus HERE, and plan now to enjoy your next spring themed business luncheon.  This is the perfect location for it.